Hiya ladies !

Can you believe its Wednesday already ! Feels like just yesterday I had my Harry Potter Marathon. That apart yesterday was bad, epic bad for me. I couldn't wait for the day to end and when it did I was left wondering - where did the day go ?

I can only hope your week has been better. You can tell mine is bad when you don't see me post anything the whole day. I always have something to talk, either about my bestie's love for Jergens or my other bestie's one and a half year old son, Aaron shouting - ball ball when he sees cantaloupes at the market. Hilarious !

Today I have a story about my infatuation with pink blushes.

In the summer I couldn't bear the thought of a pink / mauve / plum blush and now I don't look at my corals / apricots which was all I used this past summer. I've always loved Fall / Winter. I love everything about it - most of all the holidays ! To wear my cute hat, gloves , coat & to top it off with pink blush mimicking the redness on my cheeks from the cold - love love love !

Three gorgeous pinks that have me going weak in the knees are
LORAC Matte Satin Blush - Velvet Rope
NYC Color Wheel Mosaic Face Powder - Plum Passion
NYC Color Wheel Mosaic Face Powder - Pink Berry

The LORAC Matte Satin Blush in Velvet Rope is a gorgeous, one of a kind, universally flattering rose pink. Its a matte satin ! A matte with a satin finish. Not a boring powdery dry matte one. You can catch a swatch of it here.



Of the two NYC blushes I've had Pink Berry ($4.99) for a while now and wrote about it earlier too. Pink Berry is a delicate pink with a highlighter like finish. Nothing chunky or glittery about it - just a bit of a shine fro the tiny blocks of taupe colored highlighter among the mosaic of delicate pinks. I love pairing this with red / berry / wine shades of lipstick. Though everything else in between works well too !

Read more on Pink Berry here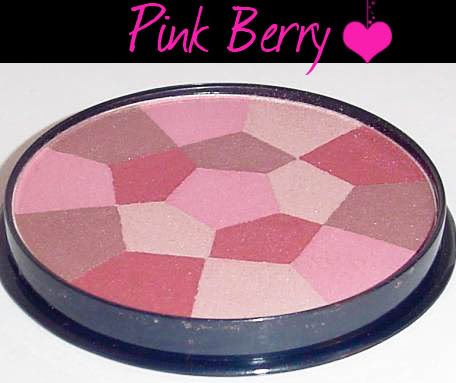 The other NYC blush - Plum Passion ($4.99) was recently introduced along with NYC's Scarlet Collection. Now this a true deep pink in my opinion. It has satin finish and gives you a strong pink flush of color. Love the depth of pink in the blush. I love pairing this blush with nude lipsticks for a flirty, sweet look.



The quality of these blushes are great for the price ! And they are readily available at most drugstores. Have you tried the Mosaic Blushes from NYC ?

Love,
Indian Girl