New York Color has really upped its game this year. The latest from them is the Pink Persuasion Collection to add a hint of pink to your spring ! The collection has shadows, long lasting lip colors, glosses, Blushes and nail enamels all in shades of pink. I tried a couple of products from the collection just because I love drugstore stuffies. They make me happy without causing me a heart attack at the billing counter !

Speaking of heart attacks did you catch Confessions of a Shopaholic ? I wanted to run out of the theatre pulling my hair out. It was that that bad. They took the whole wow factor out by making it American. It was suppose to be Cheeky and English not boring and Manhattan-ny. I know for sure that I am not gonna ever think of Isla Fisher when I am re-reading the series and imaging the characters...

Back to color ! The eye shadows in the collection are their City Duet Eye Shadows($2.99) in shades Pink Wink and Pinky Swear. Both the shades are very similar, just that Pinky Swear is one shade darker than Pink Wink. They consists of one highlight shade (pink) and a contour shade (brown).The packaging very cute and that's the one reason to get these. You can easily throw a bunch of these shadows into your purse without taking up too much space. I only wish they were more pigmented because on my skin I couldn't see much of the color.


Coming to the product that's adding lots of pink to my spring - The Color Wheel Mosaic Blush in Pink Berry. I love this stuff ! The Color wheel Mosaic is a pan of blusher with swirls of pink and berry shades. It adds a hint of pink to my cheeks and highlights them all for $4.99. I was really surprised by its quality - no chunky glitter or shimmer. Just 4 perfectly harmonious shades that add a pop of delicate color to my cheeks.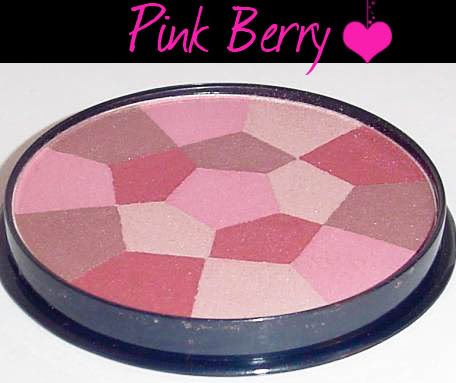 If you have to get one product from this collection , I highly recommend the Color Wheel Blush Powder. Have you tried them ? Let me know what you think of em !

Love,
Indian Girl