Check out these juicy pout makers !! I know what you;re thinking..."IG, are your for real ? That bright an orange ?? "

And yeah, trust me youll love em . For $1.99 they deliver great on all fronts. Super high shine, light weight, bright girly colors that are sheer enough for anybody to wear and decent packaging. The only not so super thing is their staying power. Though they moisturize my lips well, the shine fades in about two hours. So, there will be some need for reapplying but all that is forgivable given the stellar performance on all other fronts.

The shades I tried were Apricot(coral), Peach( pink with a lil hint of shimmer) and Wild Orchid((fushia). Apricot and Peach have become staples for Spring/ Summer. Wild Orchid will have to wait for colder days to get out and shine.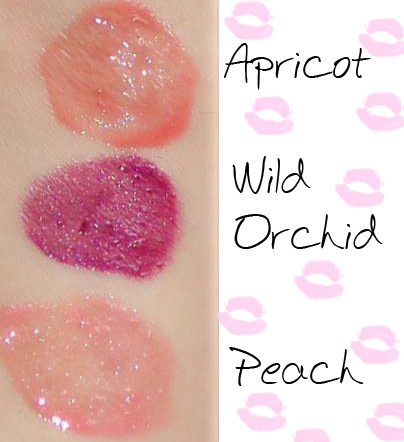 You can find them at Ulta, NYX site, and plenty of other local stores. Have you tried these NYX glosses ? Do you love them too ? What shades do you recommend ?

Love,
Indian Girl