The Forever Eye Pencils are part of the newly released products, from Sally Hansen - Carmindy, last week. Along with these pencils came out a whole bunch of affordable 'beautify me' products including Ultra Soothing Lip Tints, Natural Highlighters, and the super light Air Brush Spray Makeup Foundation.




The first noticeable thing about these eyeliners are their ultra creamy texture. They literally glide on my lids without any tugging , pinching or need for pressure. The color they leave is fantastic. Though the shades are basic and not something that will have you doing cartwheels over, they are definitely a blessing for drugstore beauty addicts. The quality is amazing for the price - $6. But one thing you will not know about these until use use them is how terribly long staying these are !!! I say terrible not in a negative way but in a way that they wont comes off, they wont move !! Even a swatch on our hand will tell you enough about their staying power. These just linger on my lids until I swipe them with three Q-tips drenched in powerful makeup remover.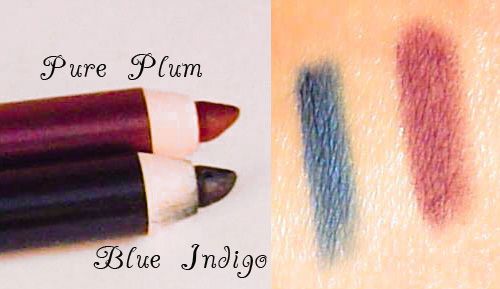 Me things this is a super useful tool for the celebrities who are part of the Red Nose Climb of Mt.Kilimanjaro. My girl, Cheryl Cole is a part of it and I'm sure she needs these EVERlasting liners with juicy lip glosses to look glamorous on this expedition. Have you checked them out yet ? If not you must !


Love,
Indian Girl